Save a stamp! Pay your GSWSA water bill via:
Online account
Automatic Bank Draft
E-check
At any CNB, CCNB, or ABB branch

Read More
Welcome to Grand Strand Water
Need to get in Touch?
| | | | |
| --- | --- | --- | --- |
| Main Office: | (843) 443-8200 | Mailing Address: | P.O. Box 2368, Conway, SC 29528 |
| After Hours: | (843) 443-8200 | Billing Address: | P.O. Box 2308, Conway, SC 29528 |
| Fax: | (843) 347-4680 | Physical Address: | 166 Jackson Bluff Rd, Conway, SC 29526 |
| Marion Office: | (843) 765-4539 | Mailing Address: | P.O. Box 2368, Conway, SC 29528 |
| | | Physical Address: | 510 Supply Rd, Marion, SC 29571 |
Attention All GSWSA Customers:
DRINKING WATER SAFE FOR CONSUMPTION FOR GSWSA CUSTOMERS: GSWSA's water system indicators show that ALL water systems of GSWSA in Horry County, City of Marion, City of Mullins, Town of Lake View and Town of Nichols are safe for human consumption.
Please share this information with others in our community that may not have received this notice directly. Customer with any questions can contact GSWSA at (843) 443-8200.
Due to current conditions caused by Hurricane Florence, we are currently unable to cut sod or hay. We will resume activities as soon as we can and apologize for any inconvenience.
We've got Great Things on Tap.
Welcome to our favorite part of the Carolinas – home to beautiful beaches, scenic rivers and some really great water. That last part didn't happen by accident. In the early 1970s, our founders had a clear vision of what the future held for this area. Through the past forty years, we've grown with the eastern Carolinas and now provide worldclass water services for you and approximately 93,000 of your neighbors. Check out our "News" section for periodic updates of what is occurring at GSWSA.
Did you know that customers can also purchase services, other than water and sewer, offered by us?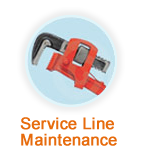 If you select this program, in the event something goes wrong with the service lines that run between the main line and the exterior of your house, we will fix them when you notify us of the problem.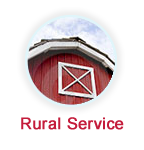 Through our Rural Water Program, thousands are enjoying worry-free water service straight from the tap.